Innersearch Sri Lanka is almost underway. The staff departed the monastery for a 27-hour transit to their final destination.


The first on the ground planning meeting with head ground coordinator Rishi Thondunatha.
The monks and devotees of Kadavul Nataraja celebrated the yearly festival known as Mahasivaratri. The temple was packed full of souls yearning to realize that divinity which lies within us all. Not only were we blessed by Siva's shakti, but also by a Yogi Tapasvin ceramony held by Satguru and the acharya's. Two young monks died as yellow robes took over their new bodies. When you get a chance, say hello to Yogis Mayuranatha and Jayanatha.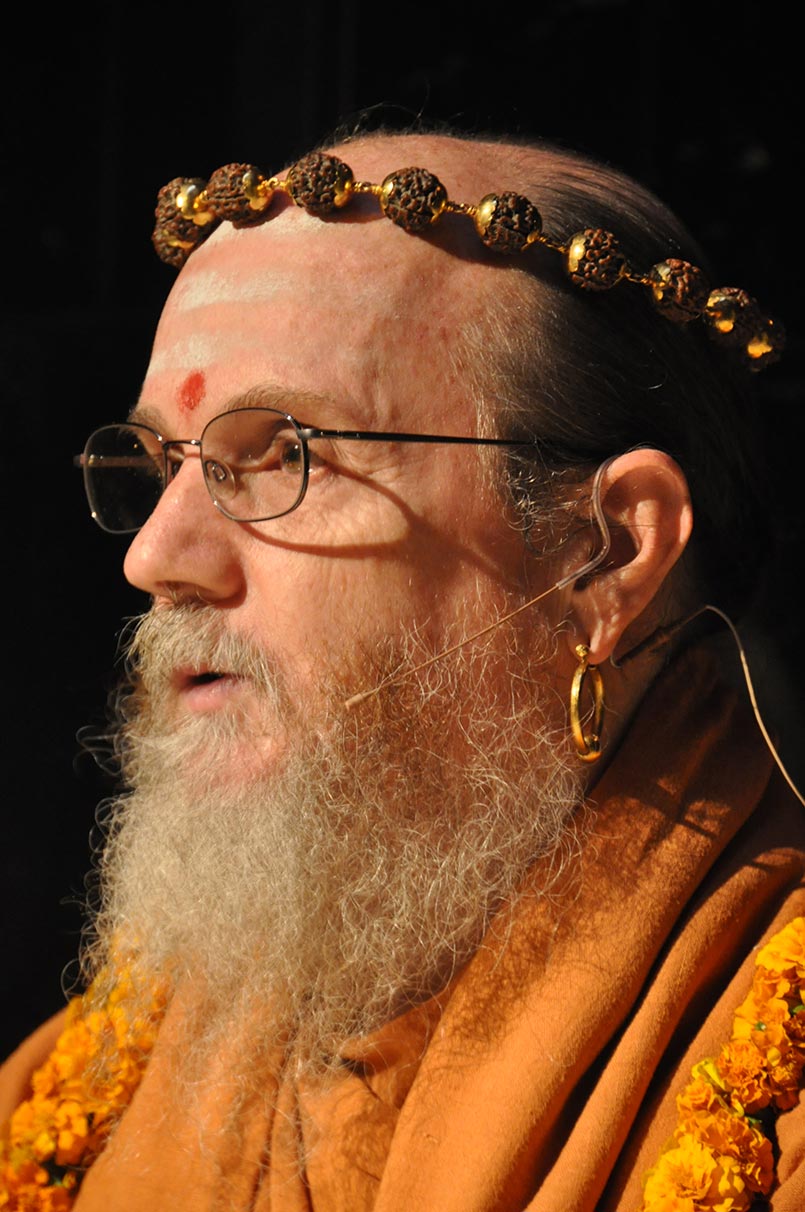 Bodhinatha's Latest Upadeshas - Commentaries on Path to Siva
What Are Our Five Core Practices?

The pancha nitya karmas are spiritual practices for all Hindus: worship, holy days, pilgrimage, dharma and rites of passage. Three forms of worship: the temple, home shrine and on pilgrimage. Daily spiritual practice. Mitigating karma by worship. On pilgrimage, in powerful temples with maximum effort in worship and one pointed attention, karmas accumulating for many past lives can be eliminated.

Path to Siva, Lesson 41.
Click here to go to an index of all of Bodhinatha's and Gurudeva's online audio.
From Our Gurus' Teachings
Archives are now available through 2001. Light colored days have no posts. 1998-2001 coming later.
September 2018

1

2

3

4

5

6

7

8

9

10

11

12

13

14

15

16

17

18

19

20

21

22

23

24

25

26

27

28

29

30
October 2018

1

2

3

4

5

6

7

8

9

10

11

12

13

14

15

16

17

18

19

20

21

22

23

24

25

26

27

28

29

30

31
November 2018

1

2

3

4

5

6

7

8

9

10

11

12

13

14

15

16

17

18

19

20

21

22

23

24

25

26

27

28

29

30
December 2018

1

2

3

4

5

6

7

8

9

10

11

12

13

14

15

16

17

18

19

20

21

22

23

24

25

26

27

28

29

30

31
May 2018
1
2
3
4

5

6

7

8

9

10

11

12

13

14

15

16

17

18

19

20

21

22

23

24

25

26

27

28

29

30

31
June 2018

1

2

3

4

5

6

7

8

9

10

11

12

13

14

15

16

17

18

19

20

21

22

23

24

25

26

27

28

29

30
July 2018

1

2

3

4

5

6

7

8

9

10

11

12

13

14

15

16

17

18

19

20

21

22

23

24

25

26

27

28

29

30

31
August 2018

1

2

3

4

5

6

7

8

9

10

11

12

13

14

15

16

17

18

19

20

21

22

23

24

25

26

27

28

29

30

31
Subscribe to RSS Feed